Podcast: Play in new window | Download
In episode 6 of TSCnow, host Dan Klein talks to Petrus de Vries, MBChB, MRCPsych, PhD, Sue Struengmann Professor of Child and Adolescent Psychiatry at the University of Capetown in South Africa. They discuss tuberous sclerosis complex (TSC)-associated neuropsychiatric disorders, otherwise known as TAND. TAND refers to a whole spectrum of neurological manifestations of TSC, including aggressive behaviors, autism spectrum disorder (ASD), intellectual disabilities, psychiatric disorders, neuropsychological deficits, as well as school and occupational difficulties. Most people with TSC suffer from one or several of these manifestations and it is often one of the most impacting aspect of the disease for both children and adults affected. They talk about the six levels of TAND (behavioral, intellectual, neuropsychological, psychiatric, academic and psychosocial) and the different manifestations people experience within each level. He also talks about the challenges families and caregivers face when seeking treatment for these manifestations.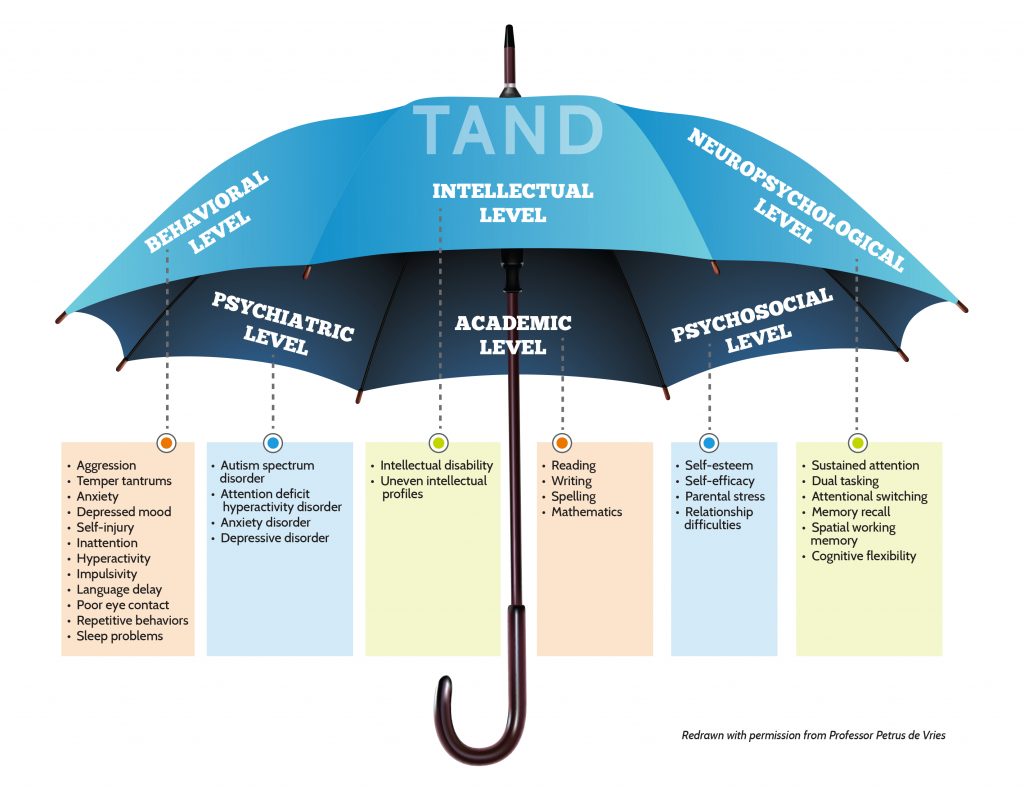 In response to the growing need of those affected, Dr. de Vries shares how he worked with other experts at the 2012 Consensus Conference to develop the TAND checklist, a tool to help clinicians identify what aspects of TAND a person is struggling with and develop a personal profile for those affected, and the corresponding consensus guidelines for when and how to use the checklist. He also discusses that, while no two people are affected the same and this uniqueness poses significant challenges for diagnosis and intervention, recent research suggests that there are several TAND "clusters" that those affected generally fall into.
Finally, Dr. de Vries discusses the TANDem Project, an international collaboration of families affected by TSC, researchers and clinicians to provide scientific evidence for greater TAND intervention and treatment. The project is being headed by Drs. de Vries and Anna Jansen at UZ Brussels.
To learn more about TAND visit: www.tsalliance.org/tand
To download the TAND Checklist visit: https://bit.ly/2ObP3wn
To learn more about TAND clusters visit: https://www.ncbi.nlm.nih.gov/pubmed/29530301
Learn more about the TANDem project here: https://bit.ly/2MkQyqy