Podcast: Play in new window | Download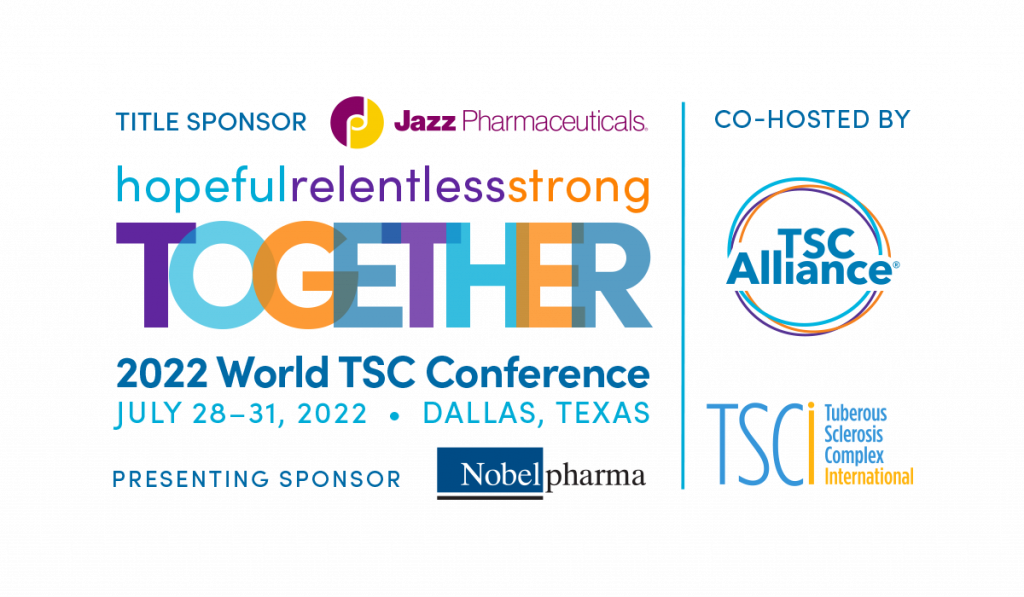 In the first episode of TSC Now in 2022, host Dan Klein provides an overview of the upcoming 2022 World TSC Conference, co-hosted by Tuberous Sclerosis Complex International (TSCi), which will be held July 28-31, 2022 and will bring together 1,000 participants from around the globe, including families and individuals with TSC, caregivers, healthcare professionals, researchers, a wide array of exhibitors, and others. Thank you to Title Sponsor Jazz Pharmaceuticals and Presenting Sponsor Nobelpharma for making this incredible conference possible.
Dan interviews Shelly Meitzler, Director, Community Education & Resources at the TSC Alliance® and Co-Chair of the conference about how the conference is structured, what sorts of topics will be covered, what social events are happening at the conference and how people can participate both in person and remotely. Shelly also shares why she thinks this is one of the most important events the TSC Alliance hosts and reflects on some of her favorite moments from the last World TSC Conference in 2018.
Conference registration is now open, register today! The early bird registration deadline is June 1, 2022. Also, be sure to book your room with the Hilton Anatole through our link to get our special rate.
Thanks to the generous support from the Foglia Family Foundation and the TSC Alliance Endowment Fund to the Bcureful Travel Fund, the TSC Alliance will provide a limited number of scholarships in memory of Ken Johnson to individuals or families who might otherwise not be able to attend the 2022 World TSC Conference. Scholarship applications are available here. All applications are due by March 1, 2022.
Resources and Links: