Podcast: Play in new window | Download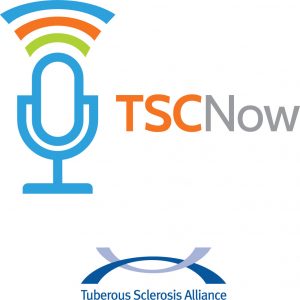 Welcome to the debut episode of TSC Now, a podcast from the Tuberous Sclerosis Alliance! In this episode Dan Klein, Director of Digital Platforms, talked to Jennifer Flinn from TS Canada ST, Eva Schoeters from Be-TSC in Belgium, and Rahul Vipparthi from the TS Alliance of India about the challenges they face in their countries, TSC Global Awareness Day and how they are spreading awareness of TSC. He also talked to Kari Luther Rosbeck, President and CEO of the Tuberous Sclerosis Alliance and Chief Scientific Officer Steve Roberds, PhD, about the organization's 45th anniversary and history, how Unlock the Cure changed the role of the TS Alliance in driving research and what the future holds for TSC research. Finally, Dan talked to Jill Woodworth, host of TSC Talks, about why she started a podcast, what her future plans are for TSC Talks and what she's learned through the conversations she has had with her guests.
TS Canada ST: https://www.tscanada.ca/
Be-TSC: http://www.betsc.be/
TS Alliance of India: http://tsa-india.org/
To learn more about the Educational Meeting and International TSC Research Conference in Toronto visit: https://www.tsalliance.org/news/the-2019-international-tsc-research-conference-is-june-20-22-in-toronto/
To read about the TANDem Project visit: https://www.tsalliance.org/international-tand-research-project-awarded-funding/
To read the Executive Summary of the Research Business Plan visit: https://www.tsalliance.org/about-us/
To listen to TSC Talks visit: https://www.spreaker.com/show/jill-mccutchan-woodworths-tracks
Send your questions for the Question and Answer episode to tscnow@tsalliance.org.