Podcast: Play in new window | Download
In the eighth episode of TSC Now, host Dan Klein catches up with TS Alliance partners at the annual American Epilepsy Society Meeting (AES), the largest gathering on epilepsy in the world, which was held December 6-10 in Baltimore. Seizures remain one of the most common neurological features of TSC, occurring in 85% of individuals with TSC and more than 50% of individuals with TSC who have epilepsy will not respond to standard antiepileptic medications and have intractable epilepsy. Therefore, this meeting was a good opportunity to explore the current state of epilepsy research, what gaps still exist and what's on the horizon.
First, Dan caught up with Rob Moss, co-founder of SeizureTracker.com (1:12). They discussed how Rob built seizure tracker in 2007 from the hospital waiting room and how the site has changed over the years. They also talked about the importance of seizure diaries in understanding an individual's seizure cycles and how collecting a large set of data over several years is now empowering researchers to gain insights on the mechanisms of epilepsy. Finally, Rob shares what he has planned for Seizure Tracker in the future.
Then Dan spoke with Jo Anne Nakagawa, TS Alliance Director of Clinical Projects & TSC Clinic Liaison (23:39), about changes to the TSC Biosample Repository project and how those with TSC can contribute to this important research tool. If you are interested in learning more about donating to the TSC Biosample Repository please contact Jo Anne for more information.
---
Next, Dan briefly chatted with Gary Slatko, MD, Senior Vice President and Chief Medical Officer at Aquestive Therapeutics (26:32). They talked about the continued need for new treatment options for patients experiencing seizure clusters and potential new therapies that may offer some relief to those patients.
This episode was sponsored by:

---
Finally, Dan spoke to Aria Moss and Svetlana Pack (31:42), two brilliant young researchers and students at Thomas Jefferson High School, who are some of the youngest people ever to have a poster featured at AES. They discussed their research, "Order Within Chaos: Applying Dynamical Analysis to Identify Time Dependencies in ISI Time Series," which explores the possibility of seizure predictability and forecasting. They first presented this research at the 2019 International Tuberous Sclerosis Complex Research Conference: Changing the Course of TSC, in Toronto earlier this year. Dan also asked them what it was like attending AES as researchers.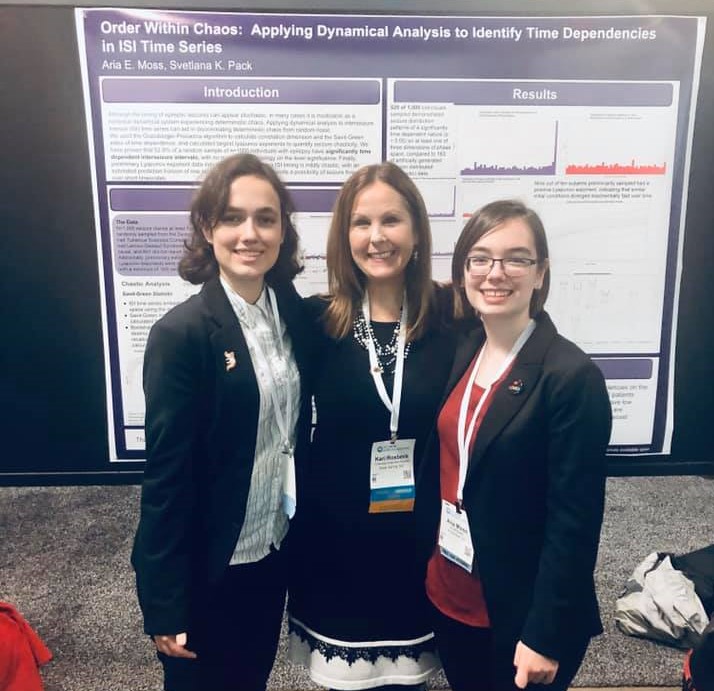 Resources:
2019 American Epilepsy Society Meeting Program: https://meeting.aesnet.org/program
Seizure Tracker: https://seizuretracker.com/
TSC Biosample Repository Information: https://www.tsalliance.org/individuals-families/biosample-repository/
Jo Anne Nakagawa's email: jnakagawa@tsalliance.org
Aria and Svetlana's Abstract: https://www.aesnet.org/meetings_events/annual_meeting_abstracts/view/2421974