Podcast: Play in new window | Download
Subscribe: Apple Podcasts | RSS | More
In a very special early episode of TSC Now, host Dan Klein recognizes International #EpilepsyDay and the first day of the first-ever Seizure Action Plan Awareness Week. In November, a collaboration of three non-profit organizations, the Tuberous Sclerosis Alliance (TS Alliance), the Dravet Syndrome Foundation and the Lennox-Gastaut Syndrome (LGS) Foundation, launched the Seizure Action Plan (SAP) Coalition to educate people with epilepsy, their caregivers and healthcare professionals about seizure emergency rescue protocols and the importance of personalized seizure action plans.  As part of this effort the group is recognizing Seizure Action Plan Awareness Week (#SAPAW2021) to coincide with International Epilepsy Awareness Day on February 8.
This month's episode is sponsored by Noema Pharma and explores their upcoming clinical trial to treat seizures common in TSC. A Swiss biotech company, Noema, is investigating a novel substance which has shown some positive effects in laboratory models related to tuberous sclerosis complex (TSC). The substance is called basimglurant, and it affects the activity of glutamate, an important molecule used by many neurons to communicate with other neurons in the brain, by acting on a receptor for glutamate called mGluR5. The company is setting up clinical trials to test whether the effect seen in the laboratory may also be seen in people.
First, to learn more about basimglurant and preclinical experiments underpinning the upcoming clinical trial, Dan spoke to Ype Elgersma, Professor of Molecular Neuroscience, Head of Research in the Department of Clinical Genetics, and Director of the ENCORE Expertise Center for Neurodevelopment Disorders at the Erasmus Medical Center In The Netherlands; and John Kemp, Chief Scientific Officer at Noema (02:28). They share what metabotropic glutamate receptor 5, or mGluR5, is and how increased activity at mGluR5 may lead to epilepsy; how negative modulators of this overactivity may be used as a treatment for epilepsy in TSC, and how Dr. Mustafa Sahin of Harvard Medical School tested this hypothesis in TSC mouse models. Findings from this study was published in 2018 in Neuropsychopharmacology. 
Next, Dan spoke to Ali Mostajelean, MD, Associate Professor of Neurology, Director of the Epilepsy Service and Tuberous Sclerosis Clinic at UCSF Benioff Children's Hospital; and George Garibaldi, Chief Medical Officer at Noema (08:14). They shared how Noema is using the findings in animal models as justification for a clinical trial and share how clinical studies using basimglurant for depression and Fragile X showed that the compound was safe in humans, albeit not as effective as researchers thought it would be in those disease states.
Finally, Dan spoke with Renata Lazarova, VP of Development, Pediatric Programs at Noema, and Steve Roberds, PhD (11:32), to learn what the clinical trial will look like, who can enroll, how Noema will determine whether the drug is efficacious and safe, and where people can find more information once the trial is launched. Steve also talked about our partnership with Noema and how they worked with the TS Alliance early on to solicit feedback from the TSC community and design a trial that both meets the needs of those with TSC and considers the quality of life of those participating.
Noema's clinical study with their negative modulator of mGluR5 is starting in spring 2020 and will recruit participants across US and Canada, Europe and Australia. For more information including the list of sites participating in the study, please check the TS Alliance website or contact Jo Anne Nakagawa at jnakagawa@tsalliance.org or (301) 562-9890. We will share more information about the trial and how you can enroll on social media, our website and in our E-Newsletter, TSC Matters as it becomes available. Subscribe to TSC Matters to not miss any updates. 
Resources and Links
Learn more about International Epilepsy Day: https://internationalepilepsyday.org/
Learn more about the Seizure Action Plan Coalition and #SAPAW2021: https://seizureactionplans.org/
Read a press release about this new coalition: https://www.prnewswire.com/news-releases/new-coalition-launches-to-promote-importance-of-seizure-emergency-plans-301164188.html?tc=eml_cleartime
Learn more about epilepsy in TSC: https://www.tsalliance.org/about-tsc/signs-and-symptoms-of-tsc/brain-and-neurological-function/epilepsy-and-seizure-disorders/
Read an abstract of Dr. Sahin's research looking at mGluR5 Modulation of Behavioral and Epileptic Phenotypes in a Mouse Model of Tuberous Sclerosis Complex: https://www.nature.com/npp/about?gclid=Cj0KCQiA34OBBhCcARIsAG32uvPcCBYuxzzlON-Xe9EikeYJD6XNNl8TDElaFiONa-02BSWFUv4w2voaAk6REALw_wcB
Subscribe to TSC Matters: https://www.tsalliance.org/tsc-matters-opt-in/
This episode is sponsored by: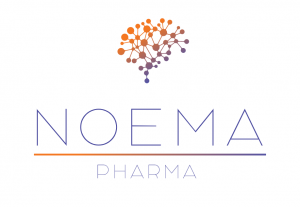 Learn more about Noema Pharma: https://noemapharma.com/